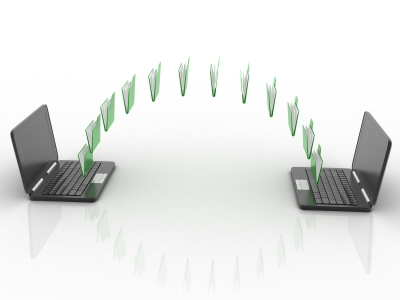 RHUB remote support servers provide an excellent application for screen sharing and files transfer, helping to facilitate business collaboration, providing remote computer access, and facilitating the diagnosis and repair of faulty computer with the help of a remote computer support provider.
Through the provision of tools by which you can connect with another computer in a completely secure manner, the RHUB remote support servers give you the ability to transfer files with ease. Users are also able to take advantage of access control rights. For instance, if the user wishes to disconnect the support session, he/she only needs to press the close button and the session will end. The action buttons also give users switching control and remote booting capability. This can also help in adjusting screen resolution and multi-monitor displays. The new features include VOIP based audio, video conferencing and the integrated teleconferencing. Such convenient features of the RHUB remote support servers work without needing reconfiguration of firewall.
When you deploy RHUB remote support servers software on your premises and log in, you will be asked to enter login credentials. Sharing files or desktop using this application allows your system to be remotely controlled via the method that you have specified.
RHUB remote support servers provide two levels of remote access: Remote support and Remote access to this computer. The RHUB remote support servers recognize the system you have connected, so it speeds up the process of re-connection to the shared computers. Deploying RHUB remote support servers is very easy and provides users the option of "admin rights". RHUB makes screen sharing and file sharing as smooth as possible. This is considered to be a must have for individuals who need to share or transfer files between many computers remotely.
RHUB remote support servers can be used on Windows and MAC and even from iPads and iPhones, so that you can be provided online tech support irrespective of where, how and at what time you are connected. The best part of this application is that RHUB takes very less time in its setup.
During the support session, you can switch the presenter to be yourself so that the attendee can view your screen. If you like, you can pass your keyboard and mouse function to the attendee. This function is used in customer training during a support session and helps to increase customer satisfaction. You can remotely log out and log in as a different user. You can even blank a remote desktop to prevent your sensitive remote control activities from being viewed.
To learn more on how it works, we invite you to visit http://www.rhubcom.com and register for a free account. iPad and iPhone users will need to search the Turbomeeting app in the Apple store. After you end the remote support session, the application will be automatically removed from your attendees' system. This is a great feature for security conscious individuals.
If you would like to have a demo, call our sales team on 866-758-0984.