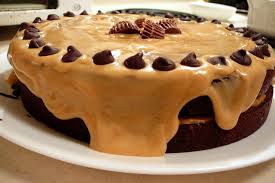 Collaboration is an inherently social concept. It's about people and connection. It's about communicating, working together, interacting to meet goals, accomplishing tasks, innovating, and creating. Just as people have unique personalities, so do the ways they collaborate for business, whether one on one or in groups, in structured meetings or hallway conversations, sitting at desks or on park benches, in real-time conversations or long-term interactions.
We have always collaborated in some way or other. Online Collaborationis not a new concept. What is relatively new is the use of technology to support the collaboration process.
As technology evolves and geography becomes less relevant to connecting with others, the options for how we collaborate multiply and then multiply again. Even so, technology itself is an enabler of collaboration; the value is in the connections that people make – with each other, information, and ideas.
Finding ways to improve the connections between people and the information they need to share is critical to improving business. We see great value in providing business and social solutions to our customers. Bringing together social networking with communications technology provides people with the means to collaborate and gives them flexibility to do the best work they can. We believe people working together can achieve extraordinary things. We believe the same is true of companies.
Increasingly, organizations are looking for ways to integrate social solutions into their collaboration tools and business processes and you know what? RHUB web conferencing servers are their choice. Throughout the past 8 years, RHUB has continued to weave social into the fabric of our own collaboration portfolio.
At the same time, we continuously looked for opportunities to collaborate with other companies to integrate new technologies and improve what we can offer our customers – bringing the best of the best together to provide our customers with the ideal solution to fit their business needs.
With our servers, participants can benefit from highly evolved collaborative tools without the need to install specialized software or be connected to a special network. As a result, it possible to gain access anywhere and at any time and in the manner that is best for your needs.
RHUB is helping its customers easily go between their real-time conversations, like instant messages, video conferences and online meetings, with the more persistent social conversations, like blogs, discussions, wikis, posts and online groups.
To provide the best flexibility and outcomes for our customers, we provide maximum customization with our products. Rather than emphasize social within one product, we're making sure it's an integral part of all our products. The benefits related to collaboration can be immense, but ultimately, they must translate to improved performance. At RHUB, we make that possible.
RHUB aims to deliver a seamless user experience and drive adoption. It's all about helping people connect and collaborate with others, in the ways that work best for them. For more information visit our website http://www.rhubcom.com or call us on 866-758-0984