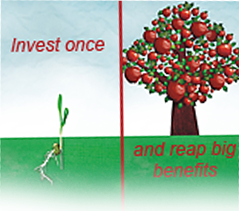 Web conferencing and real-time collaboration tools have come a long way in just the last few years and now offers individuals and businesses the opportunity to save money and operate more efficiently via a remote settings. Today, you have a number of options available when it comes to remote servers and web conferencing. The most common problems that many users encounter with the vast majority of web conferencing solutions today are their limitations and high costs. Most of the web conferencing solutions currently available require users to pay a monthly fee per named user and frequently do not provide a wide breadth of service for that ongoing fee.
RHUB has completely revolutionized the remote web server industry by offering a 6-in-1 solution for a single, one-time cost. With the RHUB 6-in-1 appliance, every department within your organization is able to benefit.
Sales/Marketing Department
With the webinar function, the sales and marketing department is able to take advantage of the opportunity to host remote sales presentations. This is not only a great way for your sales staff to function more efficiently, but also helps your organization to dramatically slash travel costs.
HR Department
Training can easily take up a significant amount of time and other resources. With the RHUB remote server appliance, the HR department can quickly and efficiently provide training to new employees coming on board. As a result, new employees can receive the training they need without the need to wait until the next training session is available. Staff in the HR department are able to ensure that employees are trained more efficiently and effectively.
IT Department
The unattended support option available through RHUB gives the IT department the opportunity to provide remote support to any desktop within your organization regardless of location. This function makes it possible to provide more immediate support, reduce downtime, and slash travel costs.
Engineering Department
Collaboration is the key to any effective engineering department. With RHUB, your engineering department is able to take advantage of interactive collaboration in a remote setting even when they are not able to be in the same location. In addition, meetings can be secure, controlling access, so that sensitive intellectual property can be discussed.
Finance Department
One of the most common reasons that many executives find it difficult to agree on a meeting time is due to schedule conflicts, particularly when the meeting requires traveling. Conduct an executive meeting via a remote online conference without the need to juggle disparate schedules. Again, if confidential financial information is being shared, the meeting can be secured.
Customer Support
Improve your organization's customer support and customer satisfaction by providing remote support. Customers are assured of receiving more accurate assistance, thus reducing their downtime and improving their overall experience with your company.
Unless you need to remotely access a large number of PCs for unattended support, the TurboMeeting 6-in-1 web conferencing server is easily the best and most affordable choice. By providing the most functions and flexibility for your organization's various collaboration requirements, RHUB can meet your needs today as well as tomorrow. For a one-time fee, your organization can be assured of a completely scalable solution.
Interested in learning more about the RHUB 6-in-1 solution? Visit http://www.rhubcom.com or call 1-866-758-0984.