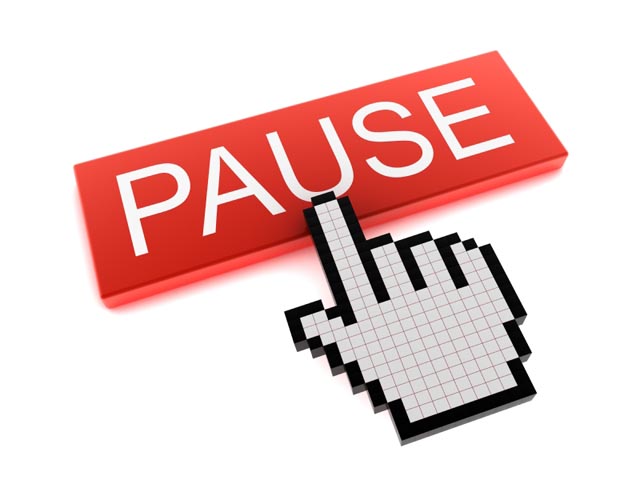 The importance of actually being able to see your audience when presenting cannot be emphasized enough. When you are not able to see your audience, there is often a tendency to continue talking when you are not able to see the expressions of your audience and take visual cues. Even though it is a virtual meeting, you are still communicating in a non-verbal manner. When you are not able to see your audience and take advantage of those visual cues, one thing that you can do is to make a point to pause occasionally. Such pauses provide your attendees with the opportunity to take in the information you have just provided as well as ask a question.
Pausing your desktop screen sharing is also a good option. Screen sharing gives you the ability to collaborate with colleagues on a variety of different documents regardless of any differences that might exist between installed software and operating systems. For instance, with screen sharing, you can take advantage of the option to demonstrate an action within an application, share the contents of a document, or share a presentation that you already have running on your own computer. You can also opt to pause the item that you are currently sharing with screen sharing. Using annotation tools, you can then draw or annotate on the shared item.
One of the great features of this is that any actions you take in the shared region of your screen will be visible to the participants of your meeting. This makes it possible for viewers to follow along with the progress you make on your screen.
You have three options for sharing your screen:
Desktop
As previously mentioned, when you share all of your desktop, your attendees are able to see everything that occurs on your screen, such as all visible applications and windows. This option is often preferred when you are using several windows or applications in your demonstration. It also works well when there are multiple areas that you wish to share which are layered on top of one another. With this option, you can pause a shared desktop and then note or annotate everything that is visible.
Application
The application option gives you the opportunity to choose from a list of applications that are currently running on your computer. Your attendees will only be able to see the applications that you select. You can use this option when you wish to demonstrate functionality or if you want to share documents that can be opened in multiple applications.
Window
The window option allows you to choose from a list of windows that are currently open on your computer. As with the application option, only those windows that you choose will be visible to your participants. This is a good option to use when you want to annotate or share only the information that appears in one or more windows.
RHUB Web Conferencing servers give you the opportunity to share only what you wish to show your attendees. For example, if you need to do something during a meeting that you do not want seen or shared, you can simply pause the meeting.
By default, your desktop is not shown to attendees when you start a meeting. You will know that your screen is being shown when you see the green icon. In order to pause your screen, all you need to do is click the pause button. The pause button will convert to a play button and you will see the word Paused to indicate that the meeting has been paused.


Icon indicating active application sharing


Icon indicating that application sharing is paused
Would you like to learn more about how you can share information and pause online meetings? To learn more about the many features of the RHUB Web Conferencing Servers, gives us a call at 866-758-0984 or email us at sales@rhubcom.com. We would be pleased to schedule a demo.