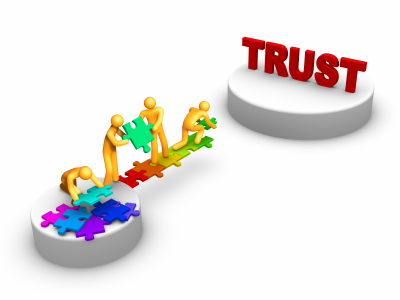 Connecting with a disparate sales team for a meeting or broadcasting an annual conference to all employees should not have to be a challenge. With a web conferencing server such as R-HUB, it does not have to be a challenge.
In addition to the advanced functionality offered by the R-HUB Web Conferencing Server, this platform also offers the benefit of being able to build trust among your users. It accomplishes this by offering your company your own personalized domain. With a personalized domain, you are able to prove your identity, something that is vital in today's security sensitive world. Additionally, the platform provides the use of toll free numbers, which ensures your participants do not have to worry about incurring additional fees. The result is a robust platform that works to build confidence in its benefits as well as your brand.
R-HUB: A Web Conferencing Solution You Can Trust
Most other web conferencing solutions currently available on the market do not allow you to host integrated solutions on your company's own domain. This is not the case with R-HUB. Each company that opts to deploy this solution in their workplace is able to host integrated communications solutions on a personalized, specific domain.
With any platform besides R-HUB, your domain would look something like: asyourcompany.conferencecompany.com. With R-HUB, your domain would appear as: meeting.yourcompany.com. This type of domain helps to inspire more trust in your participants since it does not include any third-party information, only the name of your trusted brand.
Along with branding R-HUB with your company domain, you can also take advantage of the opportunity to display multiple customizable graphics. As a result, R-HUB can be integrated completely into your company culture. For instance, you can choose to integrate your company's logo into the system's user interface when using R-HUB. You can also generate reports as and when you need them. When a meeting is concluded, you can take advantage of the option to direct participants to any web page you would like in order to further enhance your message and your branding.
Since there is no download involved for participants to view the meeting, you can rest assured that firewalls and anti-virus protection will not prevent attendees from participating in your meeting. This is just one more feature that makes this web conferencing solution more trustworthy, and easier and more convenient to use.
Use R-HUB Web Conferencing Server Today
If you would like to improve the level of communication and collaboration both inside and outside your organization and are interested in learning how you can inspire trust in the system, R-HUB Web Conferencing could be the ideal solution for your business needs.
Currently, R-HUB is offering a 30-day free trial of this dynamic web conferencing solution. With this trial, you are able to experience the benefits of R-HUB Web Conferencing Server yourself. You can sign up for the free 30-day free trial at http://www.rhubcom.com and get started on the path of revolutionizing your business.