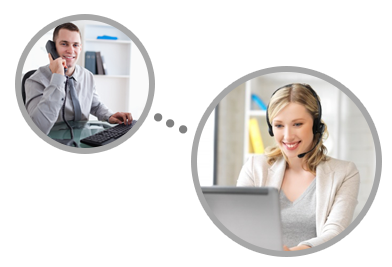 Audio conferencing is typically seen as a luxury that only large companies are able to afford. This is generally because there is a perception that audio conferencing requires a lot of expensive equipment along with recurring subscription fees. That is hardly the case, however. Even small companies are able to use conferencing to their advantage. In addition to using conferencing to host large internal conferences, small companies can also use conferencing to great effect for hosting update calls for their investors. This is actually a great way to keep the people who have invested in your company informed about the direction in which your company is going and how your business is doing.
R-HUB's TurboMeeting provides HD audio conferencing whenever you host a meeting. If you want audio conferencing independent of web/video conferencing, you can get just what you need with the TM paid for audio conference subscription, too. Additionally, small companies can also use unassisted conferencing services to have meetings within their own company. This makes it possible for businesses to conduct efficient meetings without everyone needing to leave their desks and drop what they are doing.
Conducting More Efficient Employee Training with HD Audio Conferencing
Another great feature is the ability to record these meetings so that anyone who may have missed the meetings can listen to them at a later date. This also gives your business the opportunity to record new employee trainings so that they can be played again and again on an as-needed basis. With this feature, your new hires can do their training from any location, which makes hiring remote workers even easier. You can also ensure that your training maintains a consistent quality with everyone receiving the same information. In fact, you may find that this is a great way to grow your business if it is sales-based, because it allows you to expand your reach across multiple states or even multiple countries. This can be incredibly beneficial in today's highly competitive world of business, as the global marketplace continues to expand at a rapid pace.
Keeping Informed Across Multiple Geographic Locations
The ability to conduct meetings via audio conferencing also makes it possible for people to stay informed even if they are not actually in the office. If you have staff who travel, you can use audio conferencing to make certain that everyone stays up-to-date. Since all you need is to dial in a number to join the conference, your employees are able to join from wherever they may be. This means that for construction companies, your employees never need to leave the job site in order to attend important meetings.
Companies today need every advantage possible in order to remain competitive. HD video conferencing provides companies of all sizes with the tools they need.
If you would like to learn more about R-HUB HD VOIP audio conferencing, call us at 1-866-758-0984 or email us at sales@rhubcom.com