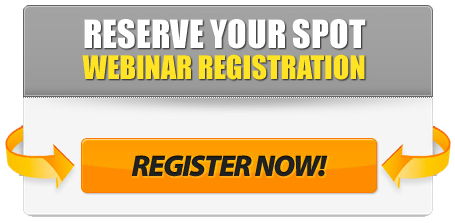 Someone who is thinking of hosting an online seminar may certainly be acquainted with the advantages of conducting a live webinar. The capability of reaching out to a huge audience and showing them your products and services can be a great marketing tool. The first step in developing your webinar is making the registration process available for the audience. Regardless of how excellent your webinar is, it will fail to succeed, if audiences do not attend your presentation.
Using RHUB`s web conferencing servers, one can manage webinars, build and accept online registrations, retrieve registrations, and integrate (by copying and pasting sample HTML code) webinar registration within your website.
Some webinar organizers offer free webinars, but then make it difficult for people to register. The simple fact is that the more difficult the registration process, the lower the attendance. As a result, webinar organizers might be losing potential attendees – and not even realize it. Online webinars, meetings, training programs offer a golden opportunity to communicate and convey your messages in real time. Given the current lag in economic growth worldwide, webinars present a great opportunity to increase sales.
Webinars help you to easily reach out to a greater number of people who are otherwise geographically dispersed and in different time zones. Through the organization of an online training or presentation, you can bring together people of different backgrounds and locations under one consistent platform to engage and discuss topics as outlined in the program.
When meetings are conducted via conference call, it is often difficult for attendees in remote locations to make their presence felt. Webinars, by comparison, make it easy for all participants to interact with one another. Because all participants have access to the same desktop, whiteboards, chat functions, and other features, they also have an easy method for ensuring that their presence is noticed throughout the webinar.
Additionally, webinars also offer an incredibly effective method for sharing files with attendees in remote locations. The host of the webinar can take advantage of the opportunity to share his or her desktop and computer files with the attendees of the webinar. This ensures that everyone who is attending the webinar is able to follow along with the same materials. The ability to share files also avoids the hassles that can sometimes occur when an attendee must try to remember to bring materials with them prior to the presentation.
Another important feedback of webinars is that they are conducted completely live, meaning that the host of the webinar has the opportunity to gain immediate feedback in real-time. Furthermore, if an attendee has a question, the RHUB server solution offers a wealth of opportunities to obtain instant answers.
As webinars are gradually becoming popular due to its wide outreach and flexibility, deploying the RHUB`s online webinar registration solution can benefit you immensely and will help you in getting more turnouts for your online seminar. For more information about RHUB products, please visit: http://www.rhubcom.com or call on 866-758-0984