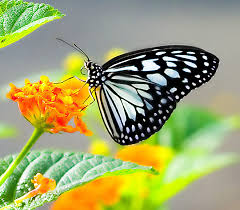 Have you heard of what is known as the butterfly effect?
As crazy as it might sound, according to the concept, a seemingly insignificant action can have a massive impact. For instance, Chaos theory supposes that the slight motion of a butterfly flapping its wings can set off a chain of weather events that can ultimately result in a major weather event thousands of miles away.
While it might seem improbable, Chaos theory is actually based on the atmosphere's instability. The fact remains that even small actions can have serious consequences.
At RHUB, we are keenly aware of this theory and wholeheartedly believe that even small changes can result in significant positive impacts. Each new feature that we introduce is measured carefully. We take the time to study each potential impact. Some of the simplest features we offer at RHUB, such as assisting customers in getting into RHUB sessions quicker, can have a tremendous financial impact.
Although a few minutes might not sound much in the grand scheme of things, it can have a serious impact. Consider the ripple effect for a moment. Suppose every employee who requests technical assistance being able to get back to work even a couple of minutes faster by receiving expert technical support. Not only that, but receiving the support needed more easily. This is precisely why our team at RHUB spends so much time in considering each aspect of every product. We are committed to ensuring that our technical support is as robust and effective as possible. While one feature might only save a few minutes, when all of our features are used in conjunction with one another, they can help to tremendously boost productivity. We take the time to do this because we understand the implications involved in presenting a state-of-the-art remote support experience.
One of the main reasons that we are the go-to choice is the fact that our product is built with security at its very core. We do not view security as merely a buzzword or the latest trend. We understand the risks and implications involved in security for a remote support appliance. This is precisely why we are not only the preferred choice but often the only choice for many high-risk industries, such as healthcare, national defense, and banking. Without the proper security, life as we know it can change dramatically in these industries.
Suppose that RHUB is used to bring a medical device back online. In this instance, this is not just any medical device but one that is need to save the life of a patient in that moment. That is not only affecting one individual, but also an entire family.
In today's modern world, technology is not only a convenience; it is essential and touches every aspect of our lives. Whether it is a classroom full of students who depend upon computers for learning or it is a military platoon that is depending upon a network for strategic operations, technology can have a tremendous impact on our lives.
According to the six degrees of separation theory, we are only six degrees away from everything. Suppose that a student in a classroom with RHUB technology learns one thing that inspires a passion for medicine. That student goes on to become a surgeon who utilizes RHUB to access medical records that ultimately saves the life of a young child. That child grows up to become an intelligence operative. Several years later, that intelligence operative uses a secure RHUB channel to connect to vital data regarding a terrorist attack. The attack is thwarted and hundreds of lives are saved, including the life of a child who will one day grow up and find a cure for cancer that will save millions of lives. It all started with the best remote support solution in the world.
Contact us today to learn more about RHUB Remote Support Solutions at 866-758-0984 or visit our website http://www.rhubcom.com.