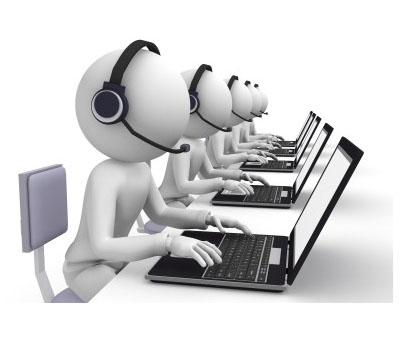 HDI (Technical Service and Support Professional Association) recently released their HDI Support Center Practices Report, which shows industry trends in terms of technology, processes, and challenges for support center organizations. HDI is the first membership association and certification body created specifically for the technical service and support industry. The annual research-based report defines a support center as including service organizations that provide support to internal or external end-users, or both. In terms of priorities of organizations, there are some interesting findings. The report also highlights how current processes and technologies could impact performance results.
A Rise in Volume
Among the most interesting facts highlighted in the HDI report is the observance of a continued trend this year for support centers that has resulted in the increase of ticket volume. The primary drivers of this trend include new applications, systems, equipment, devices, and customers now requiring support. As the breadth of devices and systems continues to increase, it places even more importance on IT and how they support them.
When reviewing the reasons why volume had decreased in some support centers, the HDI report found that 16 percent of respondents attributed the decrease to remote tools for support that assist in driving and increasing first contact solutions, thereby reducing volume to and from the customer.

Remote Support Adoption
Remote control ranked third for the second year in a row in technologies required to provide successful end-user support behind incident management and knowledge management. A significant percentage of service desks currently use remote support technologies, such as R-HUB remote support servers. In fact, 84 percent of respondents stated they currently have remote support. An additional 7 percent stated they plan to add remote support.

Support Center Priorities
When reviewing the priorities, the report found that the two highest priorities are supporting business growth and reducing costs. In order to accomplish this, organizations will need to find ways in which they can continue driving greater efficiency with a focus on technology and training to assist in resolving customer issues more quickly and on the first contact. The use of Remote Support Solutions, such as R-HUB can play a major factor in driving a reduction in volume while also aiding support center reps with the ability to support a broad range of devices in a quick and efficient manner.
The Need for Greater Collaboration
When reviewing collaboration in terms of the support desk, it seems as though there is still ample opportunity for greater adoption in order to drive even greater efficiencies. First-call resolution, referring to a resolution by any level on the first phone call, was only 2 percent higher than first-level resolution and only approximately 4 percent higher on incidents than first-contact resolution, in which resolution is achieved by the first person responding. There is also an opportunity to continue to drive greater collaboration by breaking down silos as well as utilizing technology, such as R-HUB Remote support servers for reducing real-time escalation rates.
For more information about R-HUB remote support solutions, please visit http://www.rhubcom.com or contact us at 1-866-758-0984.