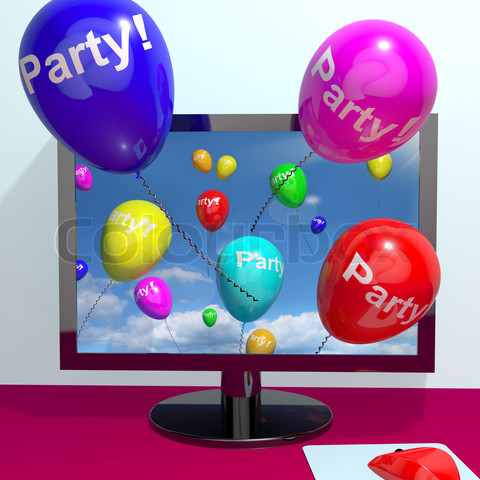 Web conferencing offers a powerful online meeting solution. Frequently used by Fortune 500 companies, web conferencing makes it possible for organizations to collaborate without the need to meet face-to-face. This is a benefit that has proven to be particularly important in an increasingly global business environment. With web conferencing, organizations can meet with prospective clients, conduct training, and hold in-house meetings even when the relevant parties are scattered around the world.
While this may be among the most common ways to use such tools, web conferencing also provides a number of other functions beyond the normal day-to-day business activities.
Wedding Planning with Web Conferencing
One example of other ways in which web conferencing can be used is as an event planning tool. For instance, web conferencing can be used to plan everything from weddings to holiday parties to family reunions. The same tools that make web conferencing a must have for companies, also make it an easy way to plan your next event.
Web conferencing can prove to be an excellent tool for planning a wedding because of the many document-sharing features offered. For instance, with this feature, you can upload seating plans, invitation, menus, and much more so that everyone involved in the planning of your wedding can see everything in person. You can also leverage the benefit of fun, colorful annotation tools that allow you to highlight various elements. You can even bring new ideas into the chat box.
Planning Holiday Parties Using Web Conferencing
Such tools can also be great for planning holiday parties and other events using the video chat feature. With this feature, everyone can get together using their webcams and even share their thoughts without the need to be in the same place at the same time. All of this can be accomplished from any computer that has a microphone and a webcam. As a result, everyone is able to provide input into the event planning process.
Planning Family Events with Web Conferencing
Need to plan a summer picnic or a family reunion? Web conferencing gives you the ability to do so easily. Use the document sharing feature to upload a calendar to discuss which dates will work best for everyone. In addition, you can even add a survey that allows friends and family members to provide feedback. For instance, suppose you are considering including certain events, such as genealogy workshops to your family reunion, or want to solicit feedback from everyone regarding events they would like to have included. Using a survey is a fast and efficient way to collect information from everyone regarding their preferences.
These are just a few of the ways in which you can take advantage of web conferencing outside of the traditional work environment in order to make event planning easier and more efficient.
If you would like to receive a free demo of our web conferencing product, R-HUB Web Conferencing Servers, call us at 1-866-758-0984 or email us at sales@rhubcom.com