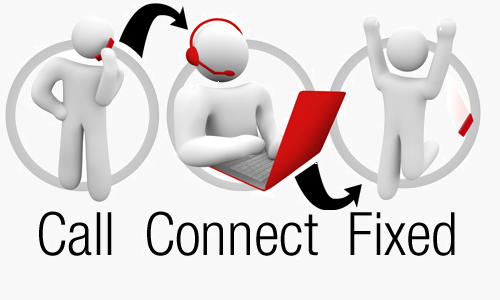 When customers first make a purchase, they are typically happy with it. But, by the time support technicians hear from customers, the mood has usually shifted. By this time, they have a problem, they have become annoyed and frustrated and are perhaps even angry. Whatever is happening on their end, they are likely thinking that their problem is your fault.
Whoever is actually at fault, your support technicians are the ones who are responsible for bringing your customers back to feeling positive about your company. That simply will not happen if the attitude your technicians convey is impatient, accusatory, or if they are more interested in quickly closing out a ticket or casting blame onto someone else.
It's not always easy for support technicians to stay positive when customers are upset. That annoyed, frustrated, and angry customer may be paying little to nothing for support, and you have to worry about your budget. Furthermore, that customer's problem may have no direct connection to your product or service whatsoever. No team or company is capable of supporting every conceivable issue. To attempt to do so would be an exercise in futility.
Improving the Effectiveness of Customer Support
How, then, can you optimize the effectiveness of customer support?
First things first: try to determine the root cause of the problem. This is important even if you know it's not actually your fault. Try to engage the customer on a personal level and help him or her to resolve the problem, even if you have quickly ascertained that your service or product is not at fault.
Your organization will make a more positive impact if your support team can suggest a solution, provide the customer with helpful steps to follow, or identify the right party to contact, rather than dismissing their request altogether.
If the problem is related to your service or product, the question you ask or the directions you give could increase the customer's level of annoyance or frustration rather than alleviating it. A remote support toolsthat enables you to take over the customer's computer so that you can see what they are seeing, and show them how you are making a fix, can make a world of difference.
Better yet, if your remote support tool possess video capabilities. With such video capabilities, your technicians will be able to diagnose and resolve issues without the need to rely on inefficient or even incomplete verbal and written descriptions of what is going on. This allows you to see problems that your customers might not have even noticed.
A happy customer will tell others, but it also worse in the reverse. Unhappy customers will also tell people. A remote support tool with video capabilities helps your technicians to keep your customers happy and coming back to your business.
Interested in providing better remote support to your customers? Call us at 1-866-758-0984 or email us at sales@rhubcom.com for a quick demo.