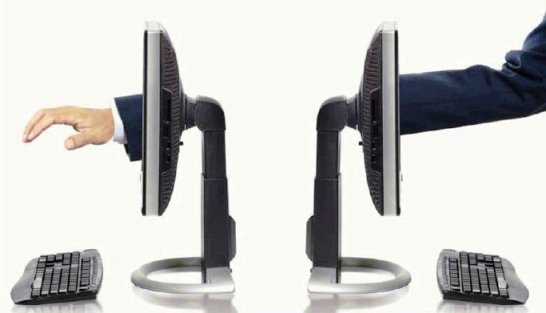 Have you ever been somewhere and wanted to show a family photo or retrieve a document, only to realize that the file is stored on your computer at home or at the office? The more connected our devices become, the more they increase our desire to access our information anywhere. Computers have revolutionized the way we do practically everything and can be easily tailored to suit our precise needs and even hold files that once would have amounted to reams of documents and papers. There is a catch to all of that convenience, however. While computers are certainly smaller than the room-size machines they once were, they still are not exactly practical to bring with you everywhere. RHUB remote support servers allow you to connect to a PC or Mac remotely from any location at any time.
While mobile devices increasingly outsell traditional computers, a lot of our most important information continues to be stored on stationary home desktops or laptops, which do not offer convenient access from just anywhere because of home firewalls. Even when you are on a home network, having to move to a particular device on the other side of the house can be annoying.
Software engineers have come up with an easier way to gain access from afar. Using simple software, you can now see and control a remote computer on another device that you're currently using–even from a different computer network. All you typically need is a working Internet connection for both devices.
A number of solutions are available to allow you to access a remote PC, but security of remote access connection is not always guaranteed. However, RHUB remote support servers comply with all existing firewall and security settings and will typically work without any additional firewall configuration between devices on any computer network (and even between different ones), as long as both are connected to the Internet. Additionally, because it's compatible with many different devices, you can do neat things like control your Mac from Windows, your Windows PC from a Mac, or even your computer from your iOS/iPad/iPhone!
RHUB remote support servers also provide access to online tech support irrespective of where, how and at what time you are connected. The best part of this application is that RHUB takes very little time in its setup. As soon as attendees join your support sessions, you can immediately begin viewing and controlling their computers. It takes only one click for attendees to turn their computers over to you for support. From there, attendees can walk away and leave their computers available for support while they attend to other matters. You can reboot any computer anytime during a support session and the computer will automatically re-join the support session after the reboot process has completed. You can record the entire support session for audit purposes.
It really is that simple. If you would like to know more about RHUB products, give us a call on 866-758-0984 or visit http://www.rhubcom.com