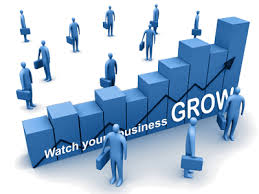 Webinars can be a highly effective tool for business-to-business marketing. Previously, the only way that a B2B business could deliver a message to large audience was to hold a conference or seminar, a method that required travel expenses as well as attendees to juggle their schedules. Today, technological advances have made it possible to replace such old school methods with web-based seminars or webinars.
With these modern tools, it is possible to deliver the exact same message without participants needing to spend money on expensive travel or take time from their busy schedules in order to travel to a central location. A highly versatile tool, webinars are now being used to achieve a variety of different business goals. As a result, webinars have become one of the best tools available for B2B marketing. Below are just a few of the ways in which webinars can be used for B2B marketing purposes:
Developing Business Contacts
If you are attempting to break into a new industry, webinars can be used to introduce your business while building your brand name and connecting in a more interactive manner with attendees. By providing the audience with the ability to interact with the speaker, business becomes more personal. The strong connection also helps to build credibility.
Product Promotions
Webinars provide the ideal platform for promoting and selling new products. Using webinars, speakers are able to show off what makes their product unique and stand out from the competition through live demos, video clips, and photographs. The ability to provide product demos can be particularly beneficial when your service or product is complex in nature and is best explained or demonstrated live. Decision makers will also be able to benefit from the ability to receive live resources and answers to any lingering questions. After the webinar is concluded, guests can be directed easily to a sales page to close the deal.
Training
In the past, when you needed to provide training to new customers, it often meant sending a sales rep out into the field. With webinars, you can deliver training in a cost-effective, interactive, and convenient manner to provide new customers with the training they need in order to be successful with your service or product.
Lower Expenses
Holding seminars and conferences can take a huge bite out of your business's budget. By hosting a webinar, you can attain the same benefits at just a fraction of the cost. The money that you would have spent on travel arrangements as well as renting facilities and the myriad of other expenses associated with hosting a conference can instead be reinvested into other areas of your business.
Along with the benefits listed above, webinars can also assist your business in growing a global presence, capturing more sales leads, and maintaining better relationships with clients. As a result, you can leverage the opportunity to develop new sources of revenues.
To learn more about how webinars can enhance your business, check out our R-HUB web-casting solutions today at http://www.rhubcom.com