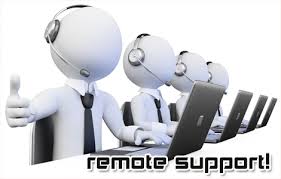 Today's remote support solutions offer more than just remote control for PCs and are continuing to expand their functional footprint. That is according to the Technology Services Industry Association's (TSIA) recent 2015 Remote Support Trends report.
The report advises service executives to become acquainted with the new capabilities and features introduced by leading remote support platforms, such as R-HUB remote support servers.
Service executives are further advised to find ways to leverage the capabilities beyond technical support. Remote support solutions are typically held in high regard by users, consistently delivering one of the highest average satisfaction scores in TSIA's annual Global Technology Survey.
While remote support tools initial began by helping IT help desks and support organizations reduce incident handling and resolution time, today's platforms are used across multiple disciplines with a variety of applications. According to TSIA's survey, adoption levels of remote support tools are high across many disciplines, including support services, field service, professional services, managed services, and education services.
As today's remote support tools have experienced expanded capabilities, those tools have begun to gain increased popularity. Previously best known for supporting remote PCs or simply adjusting the settings on a remote computer, leading providers continue to introduce more capabilities in each release, including Mac and mobile device support, reporting, management dashboards, and integration. Thanks to the introduction of increasingly new capabilities, business owners in practically every sector are able to take advantage of a number of important benefits.
When Is the Time Right to Evaluate Your Services and Tools?
TSIA's survey covers 24 categories of services and tools, and typically finds remote support and web collaboration technology to receive higher member satisfaction scores. Although companies are generally quite happy with their current tools, TSIA does recommend evaluating alternative solutions when requirements expand. This is particularly important when a company is considering a deployment model, security features, and connection time.
Enhanced Security with Remote Support
In regards to security, TSIA says that members have reported issues such as customer complaints that a support technician uploaded or accessed personal photos during a remote session. If your current solution does not allow you to control the actions taken by a technician on certain systems while also capturing a secure audit trail and optional video recording of every activity, this is certainly a compelling reason to consider upgrading.
As companies are well aware, customer complaints of this nature can be a very serious issue. Should such complaints go viral, they have the potential to seriously damage the reputation of your brand. By upgrading, you are able to be proactive and provide greater peace of mind to your customers while also ensuring that your brand's reputation is not at risk.
For further details in order to provide a better remote support experience to your clients, call us today for a free demo at 1-866-758-0984 or email us at sales@rhubcom.com to find out more about how an improved remote support experience can benefit your business.